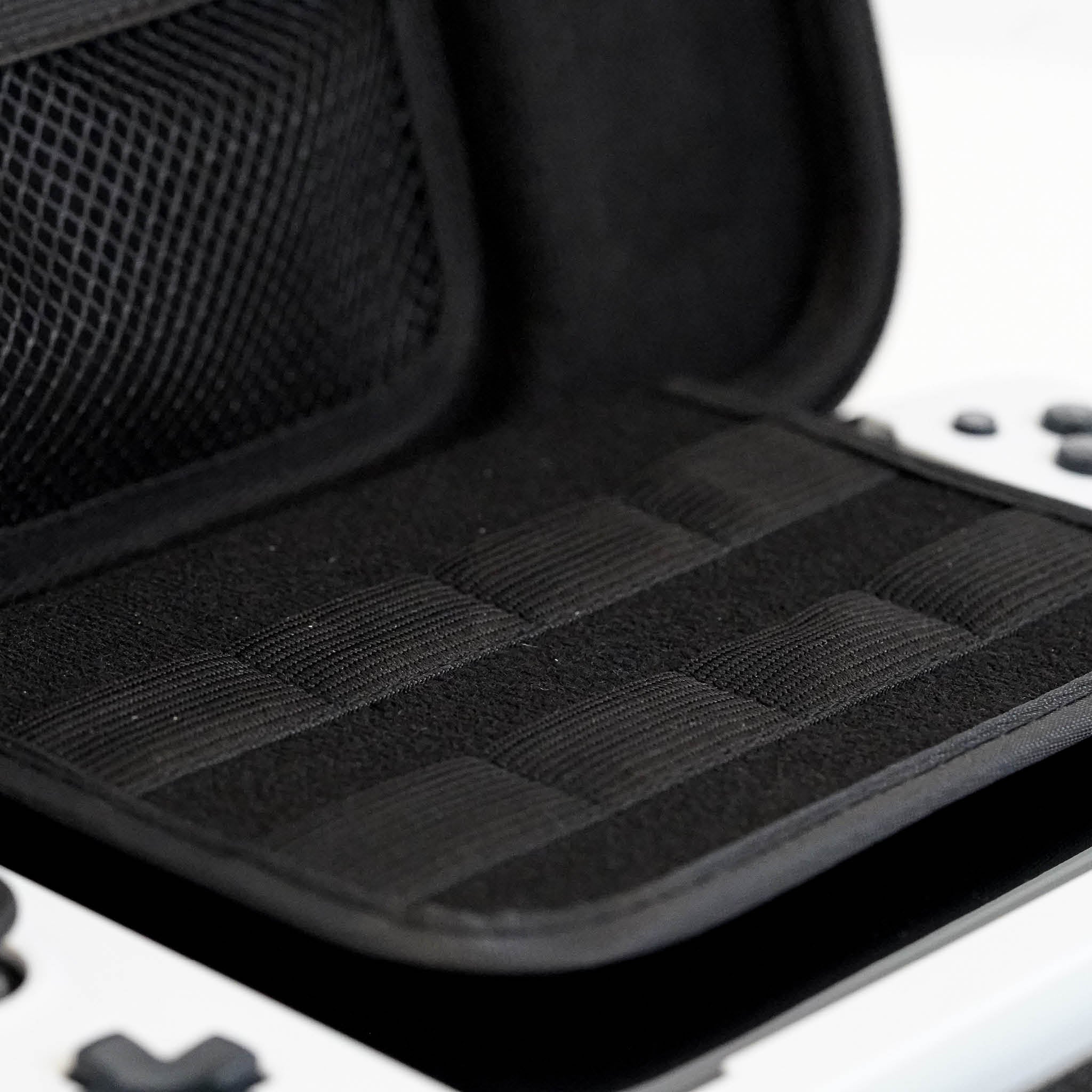 Nitro Deck Carry Case with Shoulder Strap
EXPECTED SHIPPING NOV 29 - DEC 1
---
The Ultimate Defender: Protect your Nitro Deck & Switch body against scratches, dings & other mayhem so it looks newer for longer.
Durable Design: Protect your investment and value. Our premium carry case was designed to fit your Nitro Deck ensuring a snug and secure fit for optimal protection.
Physical Game Storage: Take your favorite titles with you. With storage for up to 8 physical Switch games, your favorite games will always be within reach, ready for action.
Even More Storage: Extra storage for essential cables and swappable thumb stick toppers. Everything you need, all in one place.
On-the-Go Protection: Quickly take all your gaming adventures "on the road"- bring it anywhere, anytime, safely tuck it away in your backpack, take it on your private jet, or to a friend's house. Enjoy stress-free portability with the included shoulder strap. 
Screen and Component Protection: Our Nitro case safeguards not just your device's body, but its screen and internal components too from impacts and rogue objects like a loose energy drink cap in your backpack.

DECK & CONSOLE NOT INCLUDED

SHIPPING REGIONS:
US / UK / EU /CAN / MEX / AUS / NZ / SA / PH / KOR / TW / SG / HK / JP